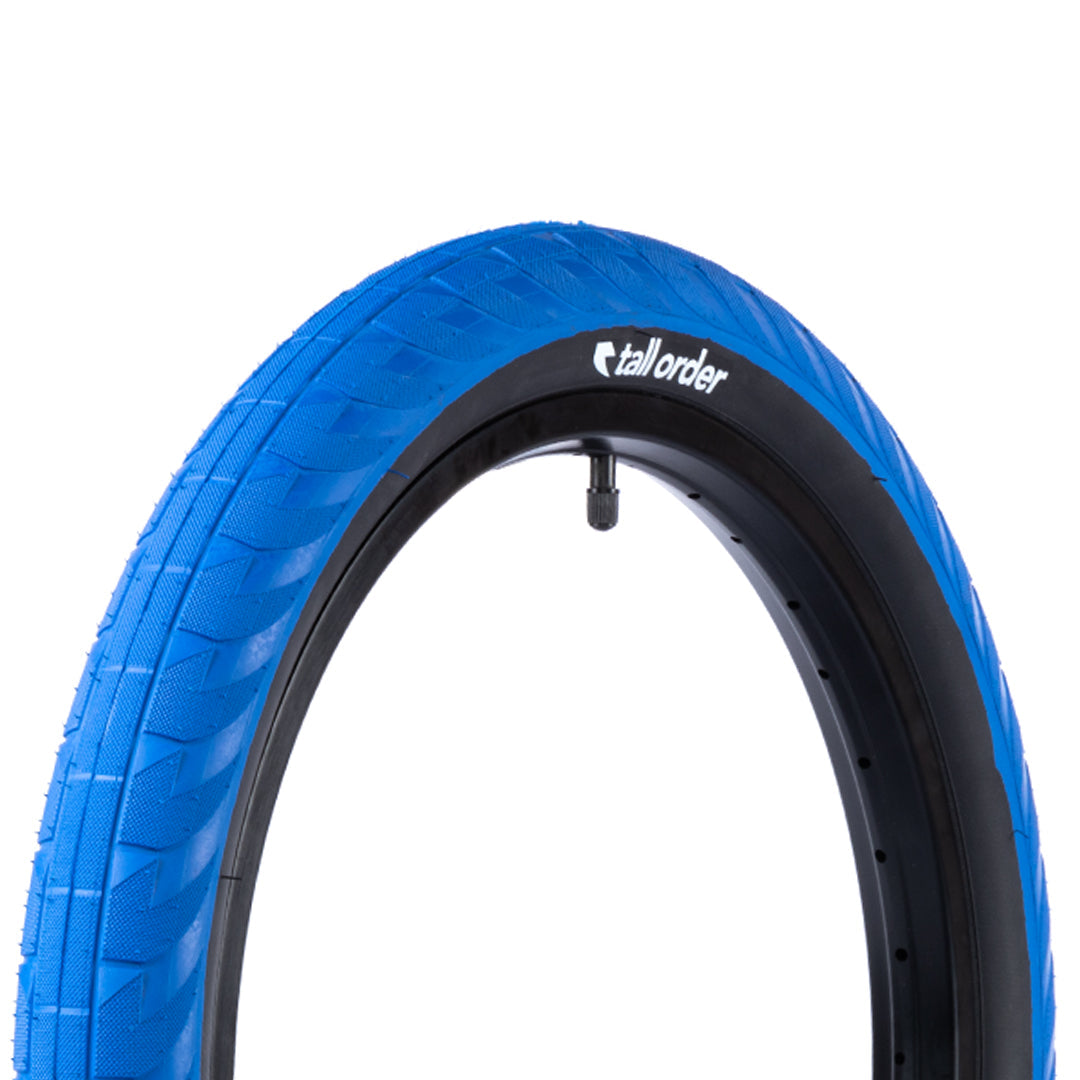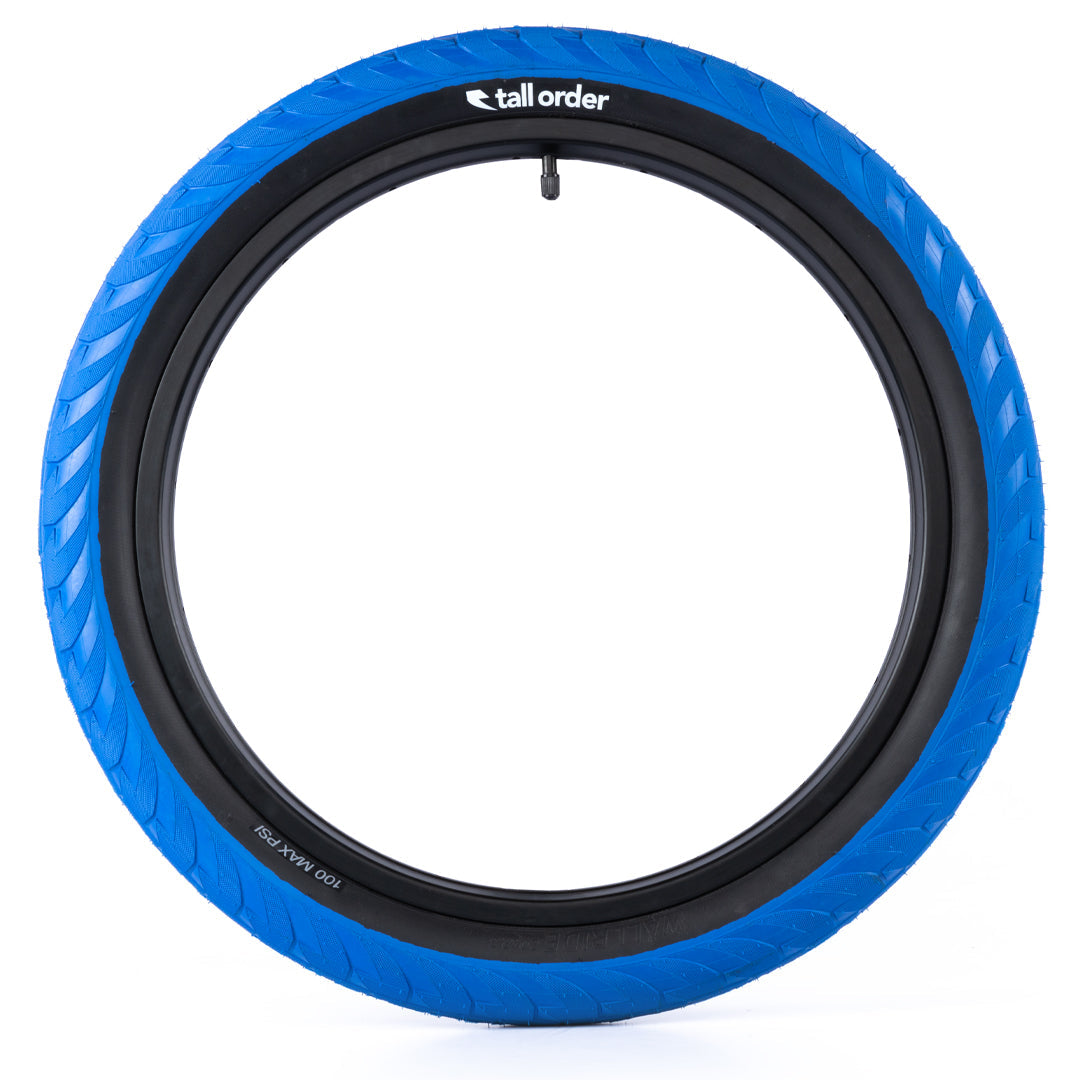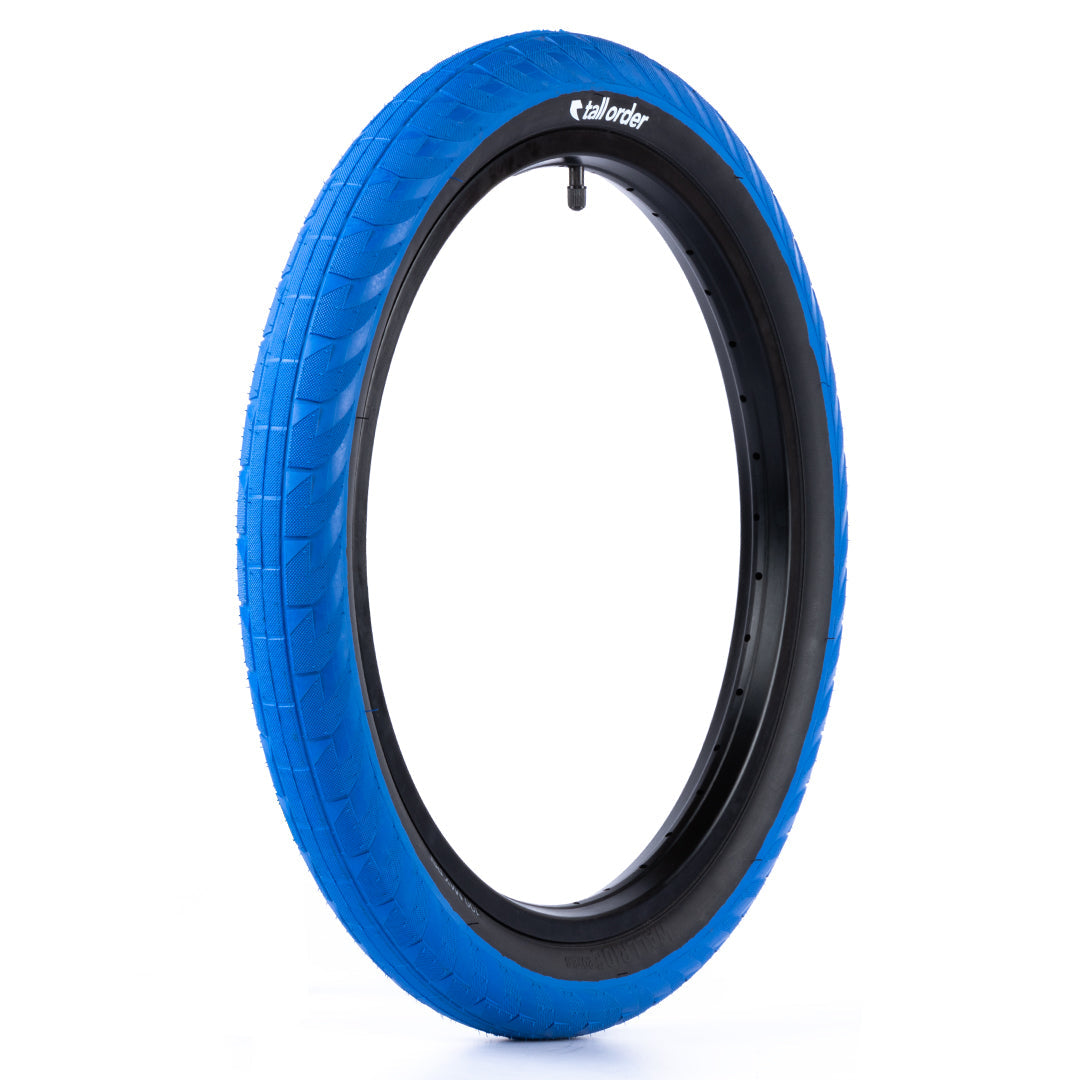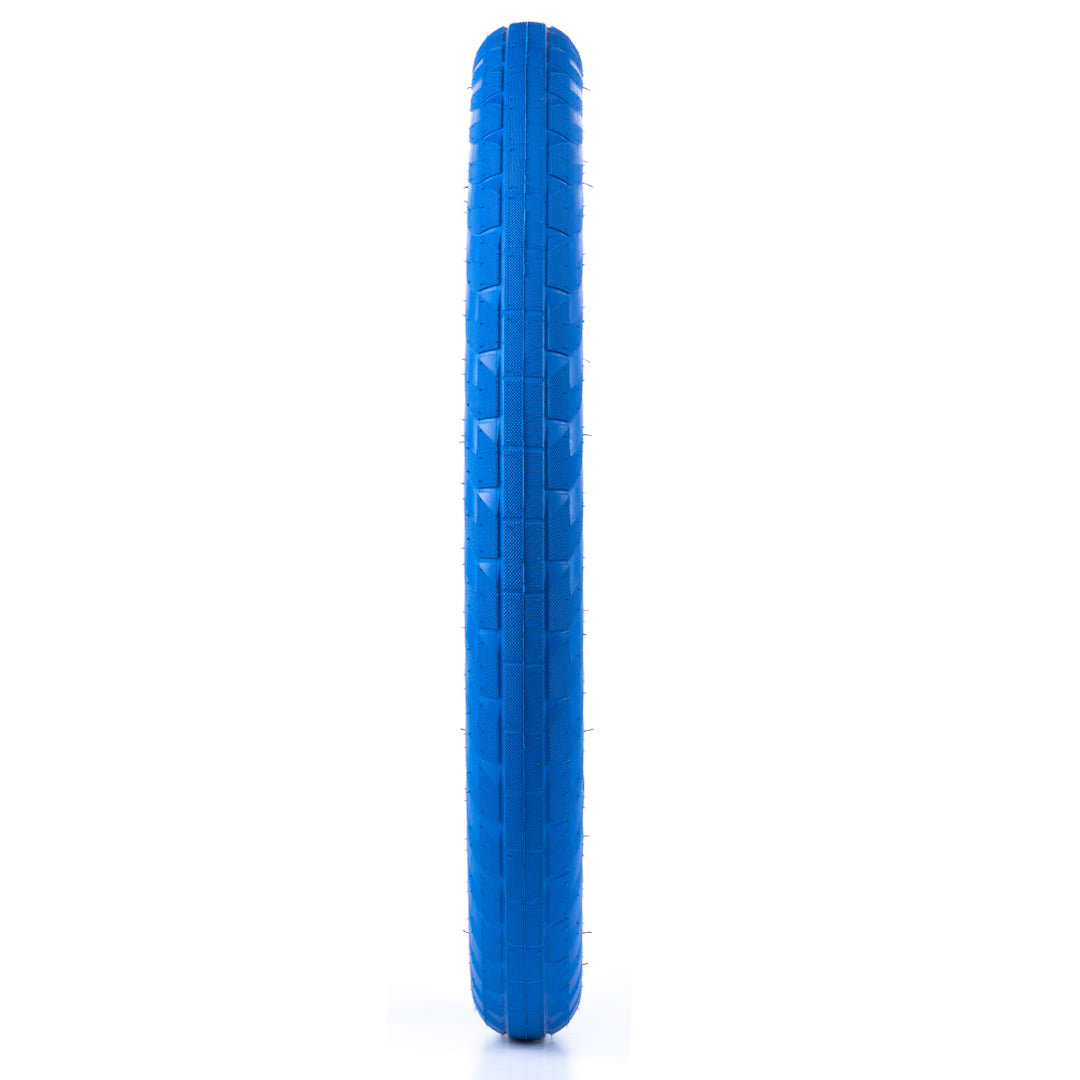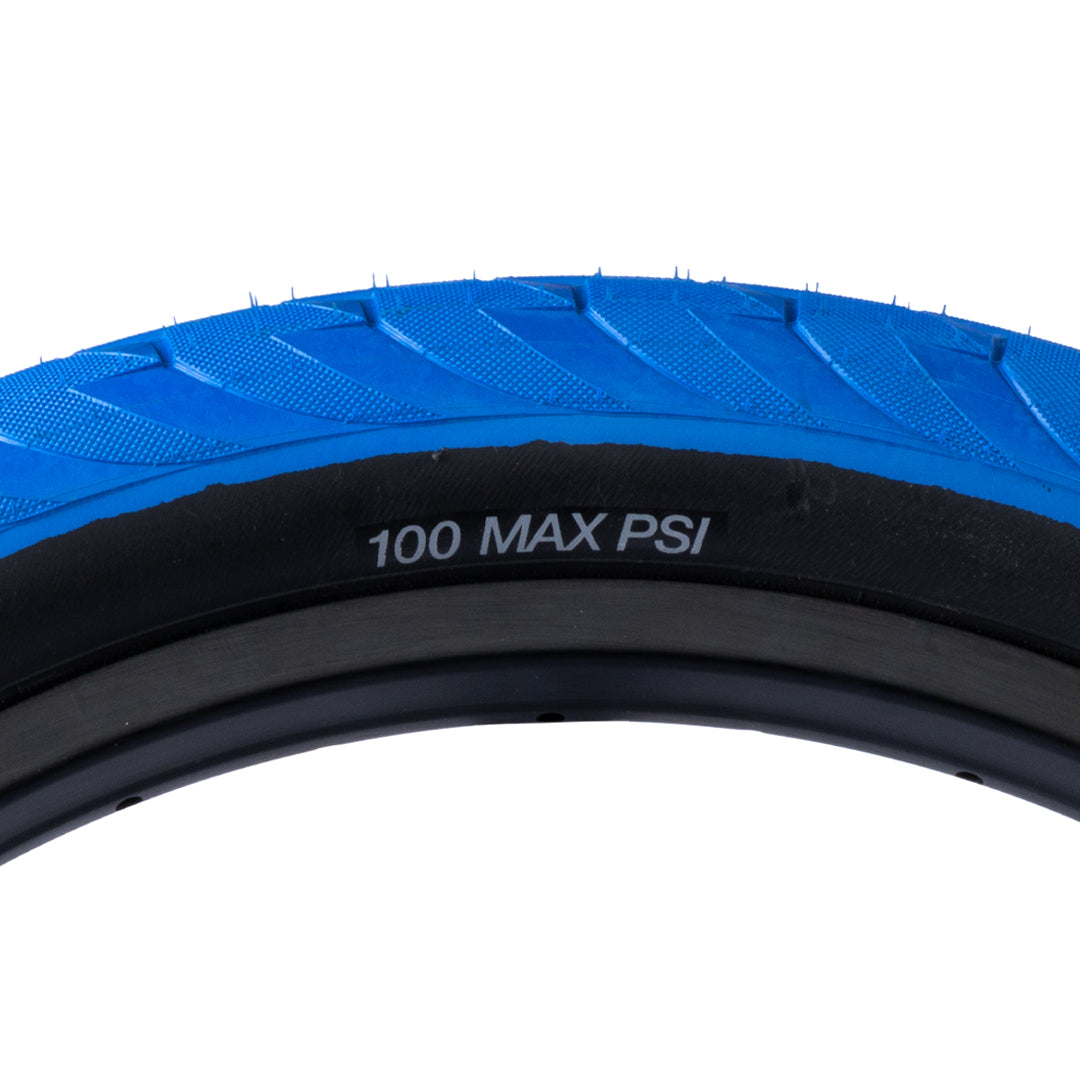 Tall Order Wallride Tyre 20" - Blue With Black Sidewall 2.30"
£24.99 GBP £32.99 GBP
TYTA001-BL1-230
Tall Order Wallride Tyre - Blue With Black Sidewall 2.30"
Tall Order's response to the lack of multi-purpose tyres on the market. The Wallride Tyre is available in 2.30" width and comes with a multi-layered tapered tread design to make it grip really well whether you're riding ramps, trails or street.These tyres are made from a classic compound for all-around balance between grip, rolling resistance and durability. This lightweight, fast-rolling tyre will change the way you think about rotational weight and once you try them, you'll never want to run anything else.
Spec
Steel bead
20" x 2.30"
100PSI maximum inflation