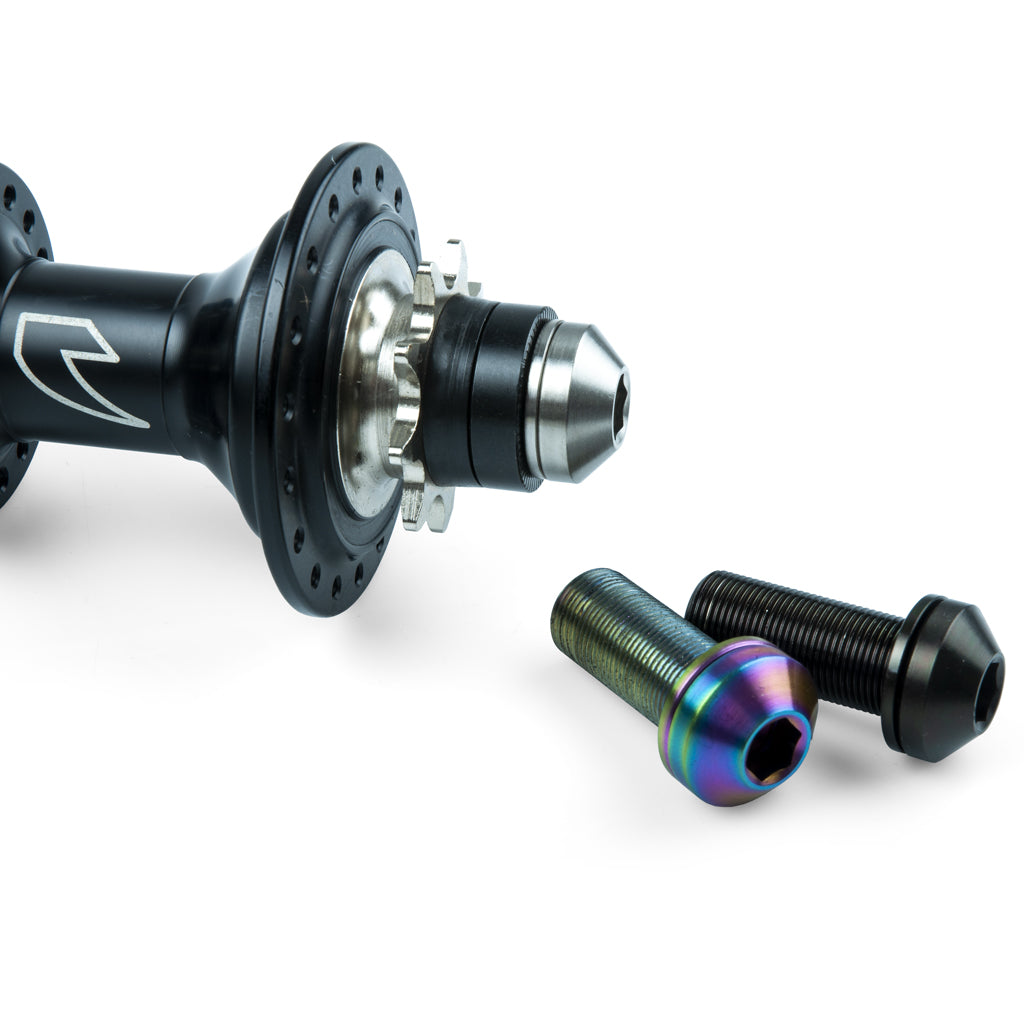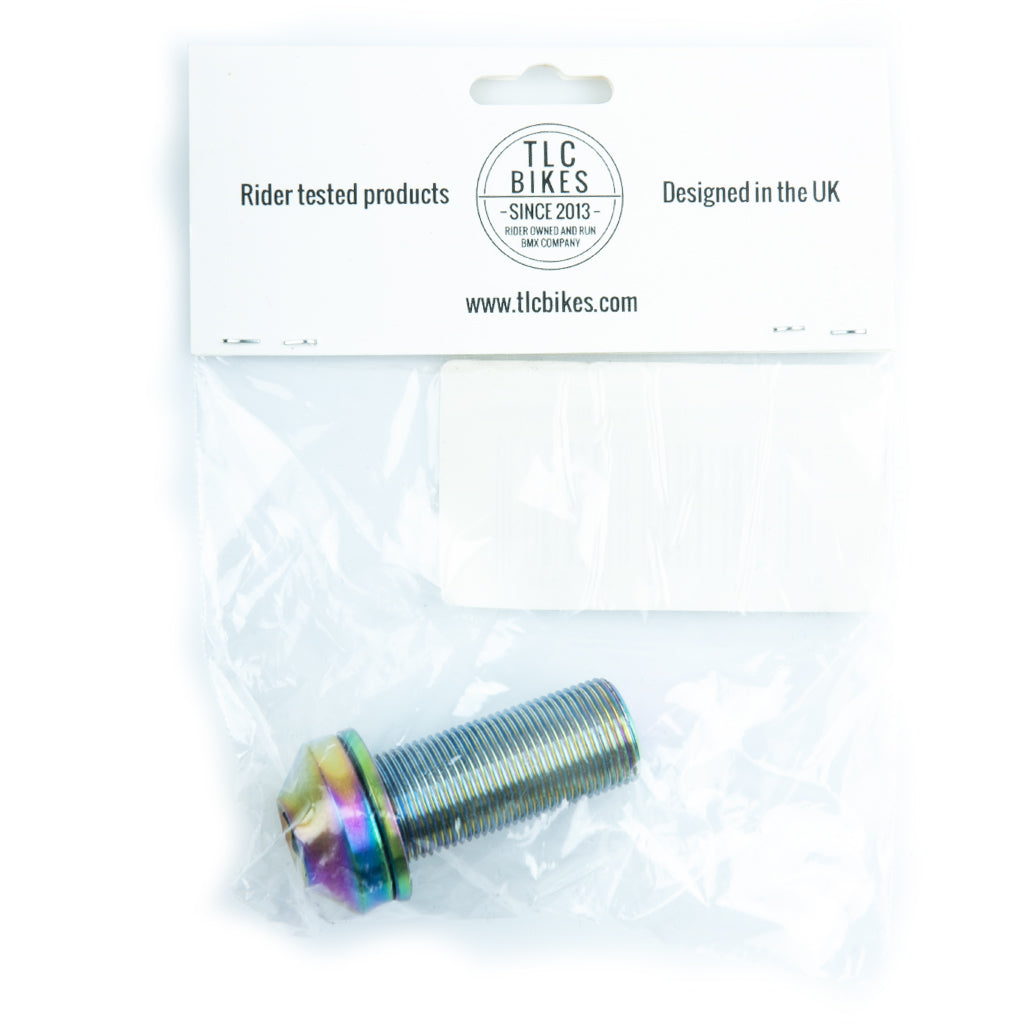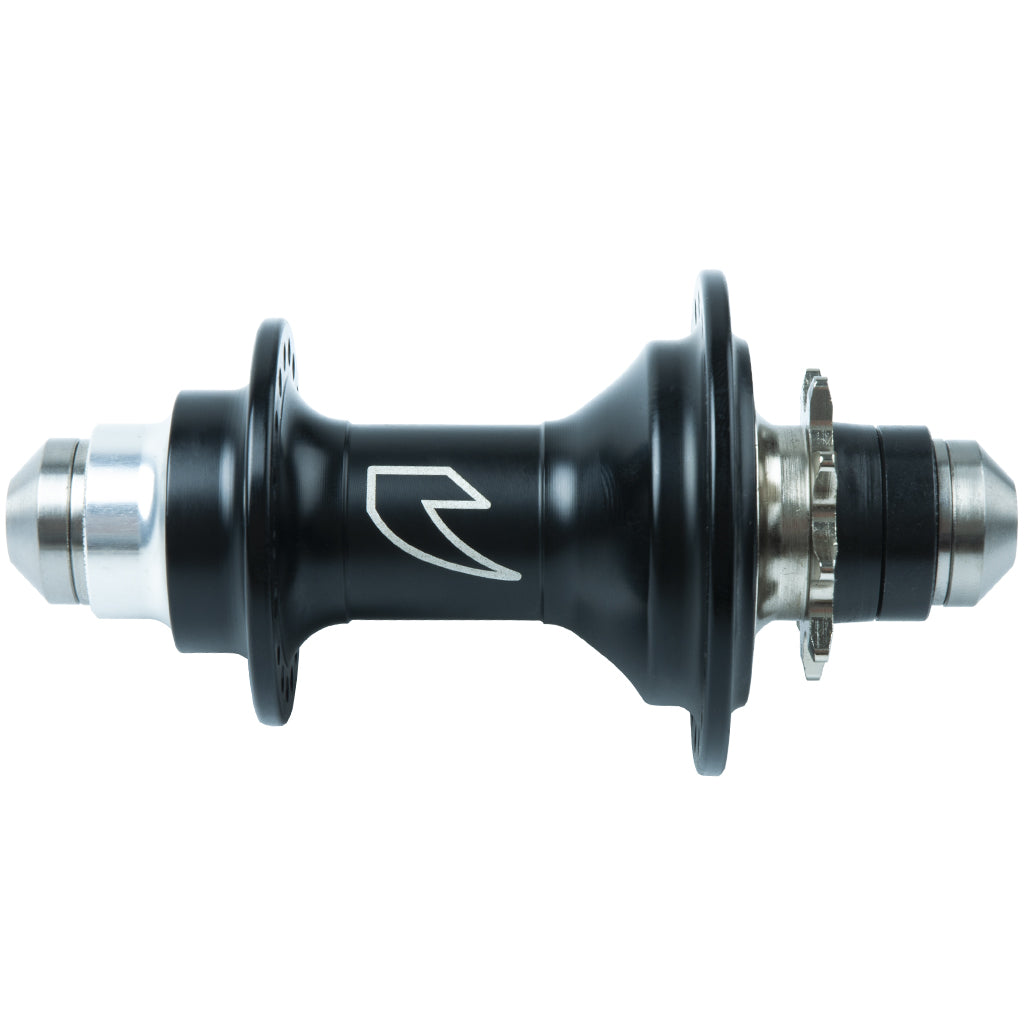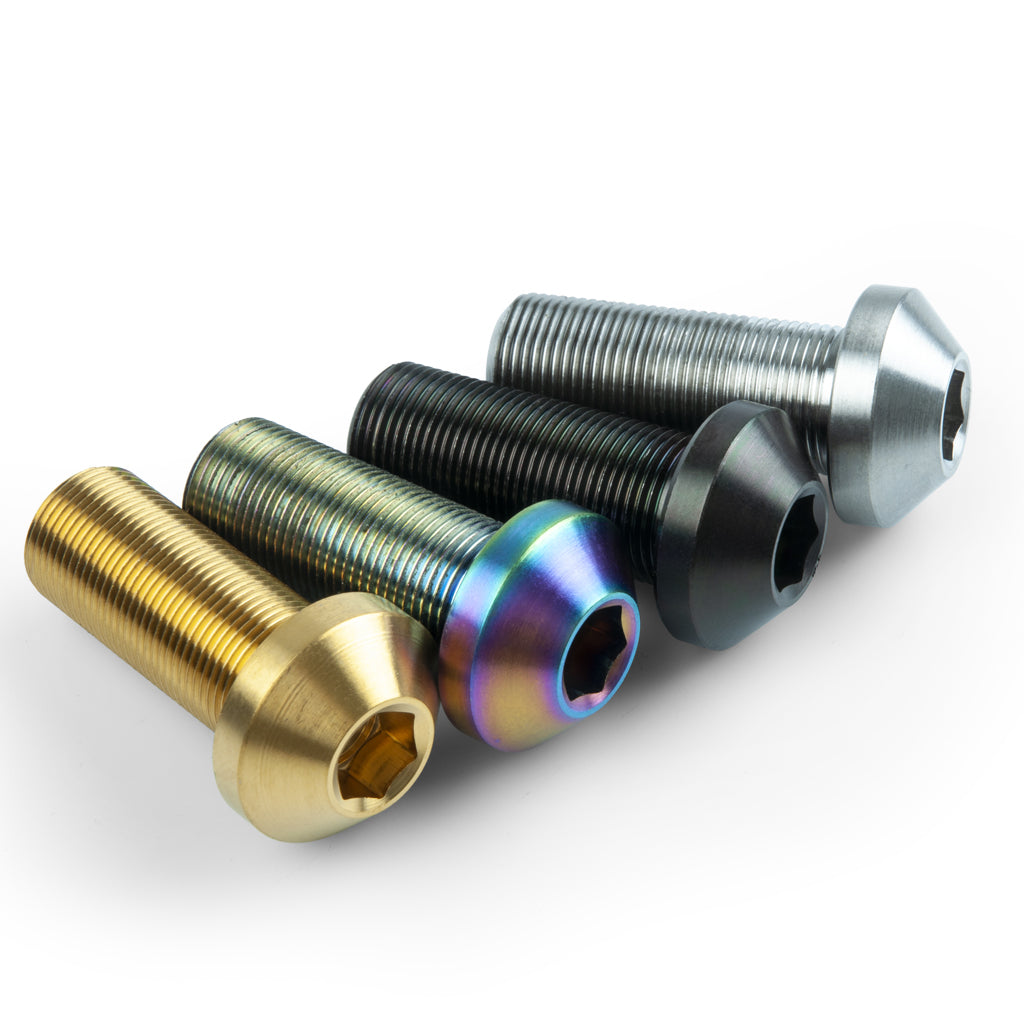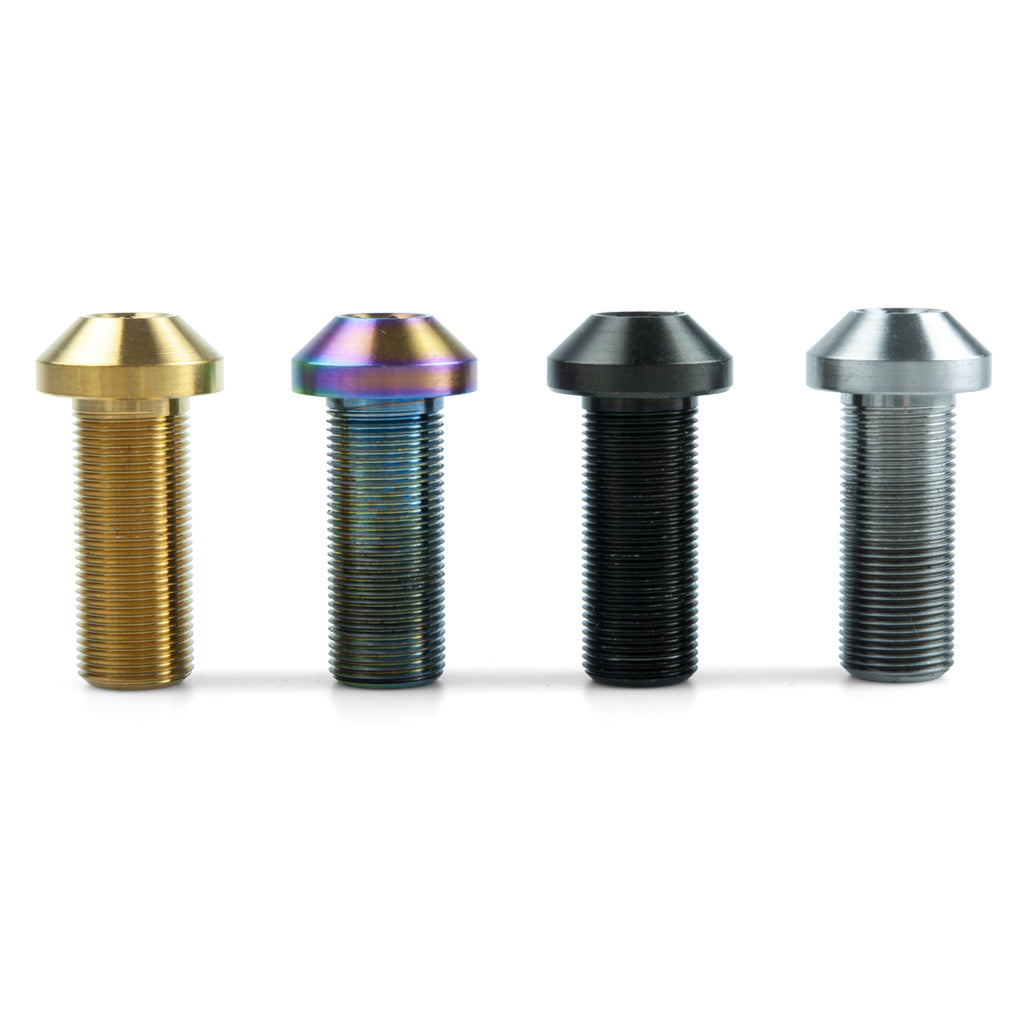 TLC Titanium 14mm Female Axle Bolt (Each) - Rainbow
TLC Titanium 14mm female axle bolt (each) Rainbow
These bolts allow you to remove unnecessary weight from your hubs. These will fit your Tall Order Drone cassette and weigh 33g each.
Weight: 33g (each)
Thread: M4 x 1mm
Sold individually
Bolt is supplied with spacer
Please remember that it is essential that you apply anti-seize when installing any titanium BMX parts to prevent seizing.